If you have a Seagate or other external hard drive and need data recovery, please see all of the options available to you now on our data recovery page.
Lately we have been receiving a lot of these external, 2.5" Seagate Hard Drives in for data recovery.
Inside of the shiny case is a standard 2.5" laptop style hard drive, made by Seagate of course. These external Seagate hard drives can quit working for a variety of reasons. If you are very lucky, just the housing itself is broken. We can easily replace this.
The most important thing to note is that inside of an external hard drive enclosure is a hard drive. Most of the current drives spin at 5,400 – 7,200 RPMs. They will break! Each and every one of them will break. In the future keep all important data in 2 or more places. This is not apparent to everyone, as many external hard drives are sold as "backup devices", leaving people to think that it is a good place to back things up. It isn't. Anyways, if your important data is on one of these drives we will do everything in our power to rescue it for you without preaching about backing up your backup.
We had about 8 of these in this week: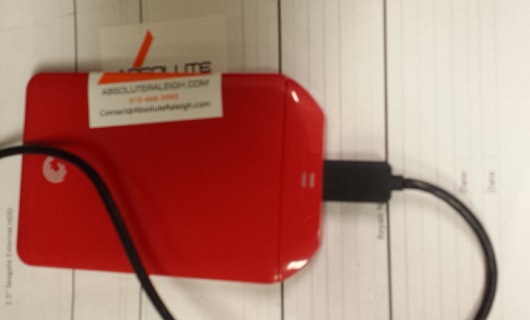 If you have an external Seagate hard drive that needs data recovery feel free to get it to us for a free diagnostic. Local customers may drop it off at our storefront during normal business hours and out of area customers can ship their drive here via UPS or their favorite carrier for around $10 or so.