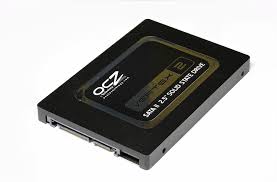 In 2012 the solid state drives really took off here and ever since we put them in about 85% of the machines we repair with bad hard drives.
Lots of people have Windows 7 and have no interest in upgrading, that or they want to go to Windows 10. A computer that was on the fence of being repaired or being recycled often finds new life with a solid state drive. Hard drives are a huge bottleneck on a PC or laptop's performance. With a solid state drive a clean Windows 7 install will load in around 10 seconds on a quad core machine.
If you are in the Raleigh area and think you are experiencing a hard drive failure sop by with your machine for a free diagnostic. If the drive is bad we can likely recover your important data and set you up with a solid state drive replacement. We have SSDs in stock and anything we are out of we can have within 48hrs, sometimes within 4 hours.