We repair and replace laptop LCD screens on laptops, notebooks, and tablets. Since 2001 we have performed over 50,000 repairs. Quotes on LCD screens are always 100% free of charge. Replacing the screen on your laptop is usually cost effective. Our prices are almost always significantly cheaper than the manufacturer's. Call today for a quote.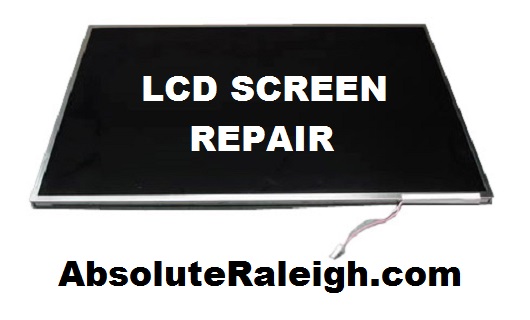 Repair estimates for laptop LCD screens
Diagnostics and quotes for replacing or repairing laptop LCD screens is 100% free. We replace all types of screens. Some models we can quote over the phone with a ballpark price. If you email us with your exact model number, we can often give you an exact price via email. Some tablets and certain model laptops we actually have to disassemble to get a part number- in these cases we will need your machine dropped off or shipped in so that we can get you an exact price. We do a free diagnostic on machines in the order of which they are received. Estimates for these machines may take anywhere from 1 – 5 business days depending on our backlog. We have hundreds of laptops here at any given time.
Problems with laptop LCD screens
We repair all types of screen problems. Some of the most common problems are:
LCD Screen will not turn on
Lines in LCD Screen
Cracked or shattered screen
Broken Digitizer
Dim screen
Bad Pixels
Models we fix:
We fix all types of notebooks, iPads, tablets, convertibles, and more. Common models include Acer, Apple, ASUS, Compaq, Dell, HP, IBM, Lenovo, Motorola, Panasonic, Samsung, Sony, Toshiba, and more.
What type of LCD Screen do we use?
Many manufacturers give their screens fancy names. At the end of the day almost all laptops use Hitachi, Samsung, or a few other name brand screens. We use these exact replacements when we can. Most manufacturers are good about using a common screen which may be obtained for repair purposes. Screens come in glossy or matte, and in a variety of resolutions. We can usually get you an exact replacement. In the event the replacement is not available we will let you know. We can get the exact replacement for 99% of screens or come up with something to fix around 99.9% of laptops out there.
How screens go bad
Laptops and tablets get dropped. Sometimes people leave a pen in their laptop and then close it, and, crack. Other times, something heavy is placed upon the top of the computer. Sometimes, screens mysteriously shatter. Occasionally, screens suffer from an electronic failure all by themselves. Dogs and cats knock them off of tablets, children drop laptops, etc, the list goes on forever; we have heard it all.
FAQ
Do you have LCD screens in stock?
We do stock the most common models, however, there are literally thousands of different types of screens. We will most likely have to order your screen.
How long do screens take to get?
Most laptop screens we order for repair take 2 – 3 business days to receive.
How much is it to repair my laptop's display?
Screen prices vary widely from model to model. Many screens are around $199 installed. Many are also less. A few are a little more.