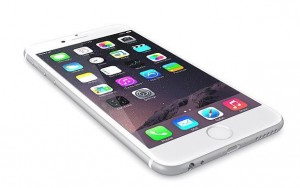 We have been recovering data from devices for years for customers in Raleigh and Cary NC  from floppy disks to hard drives. Now customers have been bringing us iPhones to recover data from.
Our standard data recovery procedures apply. There is a free diagnostic and our technicians will work to see what data can be recovered. Even if Apple or the Genius Bar was not able to recover your data we will be happy to look at it. There are many situations where they will not be able to recover data and we can.
Common failures of iPhones include phones not powering up, cracked screens, and spill damage.
How to get your iPhone data recovered
To potentially get your data recovered:
Mail in or drop of your phone. Phones are checked out in the order received. Our typical turnaround is 2 – 3 business days. Once a technician has checked out your phone we will let you know if data was recoverable and what data is available.
Diagnostics are free. During the initial evaluation there is not charge. After we have had time to work on your device we will call you with news and a quote. Most data recoveries range from $60 – $149. If you have questions about your specific iPhone feel free to call us before coming out.
If we can successfully obtain your data and you approve the work, our technicians will recover the iPhone's data. You are welcome to bring a flash drive for the recovered data. We sell these as well so if you aren't sure if you need one or not, don't worry, we have you covered.
Expedited services are usually available for an additional fee if you are unable to wait the initial 2-3 days for any reason.
We have successfully recovered data from all types of iPhones including iPhone 4, iPhone 5, and iPhone 6.